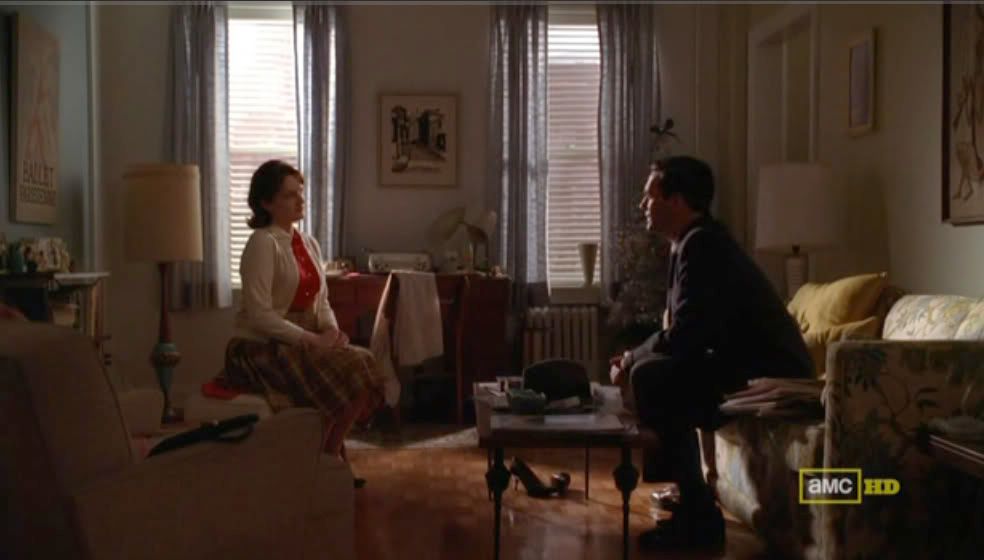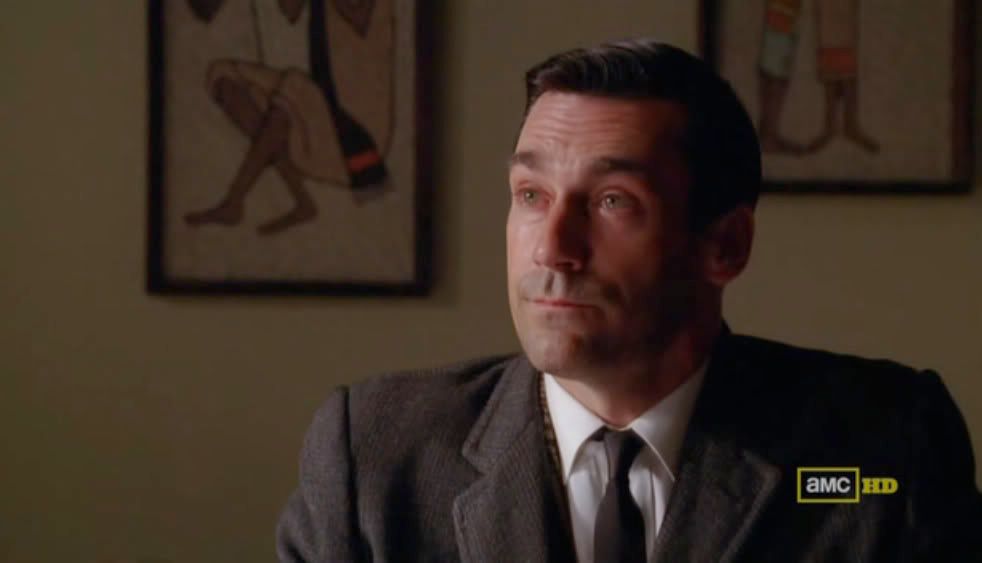 DON:
There are people out there, who buy things.
People like you and me.
And something happened,
something terrible.
And the way that they saw themselves...is gone.
And nobody understands that. But you do.
And that's very valuable.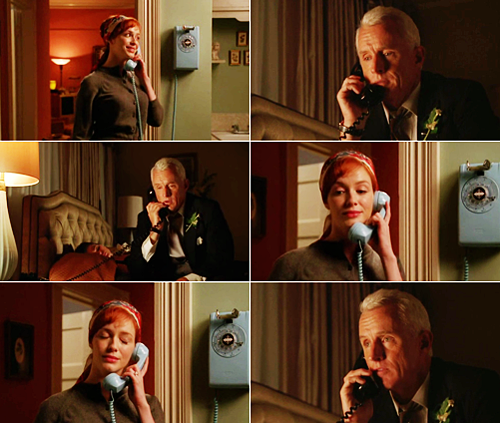 "I am not big on giving the audience what they want but I am big on giving Roger and Joan what they want, if they can get close to it." Matthew Weiner
"[Getting rid of Sterling Cooper] was very scary but I knew in my heart it was what I had to do. I have to believe that if Don is as good as he says he is, there's no way he's going to go through the '60s working at a firm like Sterling Cooper. It's got to be something different… Life is change." Matthew Weiner
Quotes of Matthew Weiner discussing MAD MEN season three from this week's Televisionary interview, as pulled by SlashFilm. Roger/Joan images via Fuck Yeah Red! All the other millions of reviews and interviews and everything you need to try to force your way through the next 8-12 month hiatus are over at Basket of Kisses, per usual. Le Sigh.